B O R C O T R A I L E R S
Offers The Lowest Prices In The U.S.A.
And All Around The World On Top
Quality Heavy Duty Trailers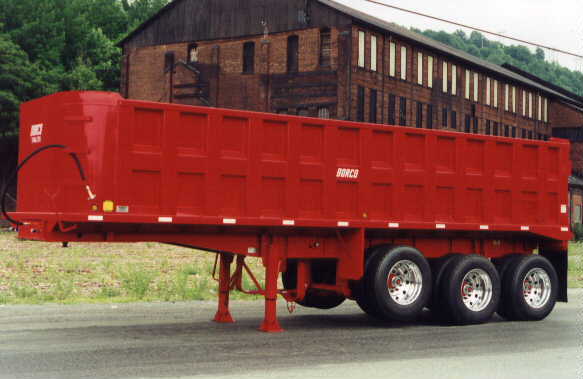 BORCO's line of trailers include, full frame, quarter frame
and frameless dumps. We specialize in heavy duty
trailers for the demolition, construction & scrap
industries. We install bed liners, and also
custom-build replacement bodies
and frames for dump trailers.
NEW HEAVY DUTY STEEL DUMPS
22' to 40' Call for Best Pricing!
(814) 535-1400
<![if !supportEmptyParas]> <![endif]>
SELECT FROM OUR EXTENSIVE STOCK OF USED TRAILERS
<![if !supportEmptyParas]> <![endif]>
FOREIGN DELIVERY SPECIALISTS
Contact Our Export Department